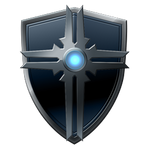 Pantheons are unions of players, similar to clans or guilds in other online games.
Creating a Pantheon
Edit
One player can start a Pantheon for 50,000 Credits. The Founder of the Pantheon then has 7 days to find another two members. The Pantheon will be disbanded, and funds not refunded, if this deadline is not met.
Benefits and Development
Edit
After joining a Pantheon, adepts can be sent to special pantheon missions, where they can gather Construction Resources. These resources are needed to advance development. Since the amount of needed resources is tremendous, pantheons are forced to gather lots of immortals to achieve them in a reasonable time. 
Players are given the incentive to join and help a Pantheon thrive by contribution, whether it's resources, time or by completing missions, or all the above. In return, the player receives bonuses to their stats, new abilities that improve defense, better crowd control and damage output as well as useful items for their adepts among other bonuses which can only be purchased with special currency. This currency is obtained through rewards from participation in Pantheon Wars and other Pantheon activities. 
Pantheon Hierarchy
Edit
Leaders are called Commanders and have the same Rank of authority as the Founder. The only thing they cannot do is remove the Founder from the Pantheon.
Pantheons must have 3 Commanders minimum, and are allowed to assign up to 15 Commanders. A Commander that is offline for 3 weeks will automatically demoted back to Member. If the number of Commanders falls below the minimum the system will assign the position based on earliest join date of a member that has signed in within the last 48 hours and has been in the Pantheon at least 7 days.
Players cannot participate in Pantheon Wars or Distortions if they have been in the Pantheon less than 7 days. Players that leave a pantheon or are expelled from one are also unable to participate in pantheon activities for 7 days.
Pantheon Structures
Edit
The Pantheon has many available buildings to construct in its Stronghold. The construction can only begin once the clan has enough credits for the desired building - then a vote to approve the construction can be held and the Pantheon members can vote for the construction or against it. If the vote is approved, Construction Resources will become available through Order Missions.
Community content is available under
CC-BY-SA
unless otherwise noted.